COVID-19 Information
As of Tuesday, April 5, 2022
You can read the full article here: Medicare & Coronavirus
COVID-19 Over-the-Counter (OTC) tests
As of April 4, 2022, Medicare covers up to 8 over-the-counter COVID-19 tests each calendar month, at no cost to you.
This coverage continues until the COVID-19 public health emergency (PHE) ends. Medicare Part B (Medical Insurance) will cover these tests if you have Part B.
If you are in a Medicare Advantage Plan (like KelseyCare Advantage),

you will not get this benefit through your KelseyCare Advantage plan

.
You will get it like you would if you weren't enrolled in our plan.
You might need to show your red, white, and blue Medicare card to get your free over-the-counter COVID-19 tests (even if you have another card for a Medicare Advantage Plan or Medicare Part D plan).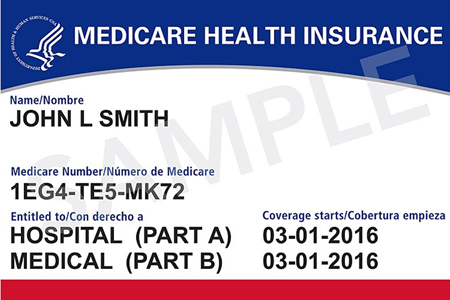 How many over-the-counter tests can I get at no cost?
8 free over-the-counter tests during the month of April 2022.
8 free over-the-counter tests for each month after that,

until the Public Health Emergency ends

.
Do I need to pay for the over-the-counter tests?
No. the tests are free as long as you go to an eligible pharmacy or health care provider that participates in this initiative.
However, if you get more than the 8 covered over-the-counter COVID-19 tests in any calendar month, you will be responsible for the costs of the additional tests that calendar month. This means that the pharmacy or health care provider might ask you to pay for them. There may be more than 1 test per box, so 8 tests may come in fewer than 8 boxes.
How do I get these tests?
You can get the tests at any participating eligible pharmacy or health care provider at no cost to you, even if you aren't a current customer or patient.

In the Houston area, the following pharmacies are participating in the program, call or go to the pharmacy website or call the relevant pharmacy for details on participating locations and how to order.:

H-E-B
CVS
Kroger
Walgreens
Costco
Walmart

A partial list* of pharmacies participating in the Medicare COVID-19 Over-the-Counter (OTC) tests initiative can be found here - Medicare & Coronavirus .
Can I get these tests at Kelsey Pharmacies?
Unfortunately, at this time, Kelsey Pharmacies are not able to participate in the program, however we will communicate with members if this changes.
Please contact us for assistance at 713-442-2273 (TTY: 711). Hours are 8:00am to 5:00pm Monday through Friday.
---
COVID-19 Vaccine
We understand some KelseyCare Advantage members are eager to get the COVID-19 vaccine.
Key facts to know:
The vaccine is FREE to Medicare Advantage members.
The Federal Government is responsible for paying for the vaccine serum.
KelseyCare Advantage covers the cost of administering the vaccine.
KelseyCare Advantage does not control which providers receive allocations of the vaccine or when.
Starting Monday, March 29th, 2021, all adults will be eligible to receive the COVID-19 vaccine.
All KelseyCare Advantage members have been accounted for to the Texas Department of Health Services as part of their planning for allocation and distribution of the vaccine. Kelsey-Seybold Clinic will communicate with you when they are ready to schedule your COVID-19 vaccine.
KelseyCare Advantage and Kelsey-Seybold Clinic are committed to your health and well-being. We want you to have the vaccine as soon as possible and will let you know as soon as we are ready to schedule your appointment. Until then, we ask for your patience and understanding.
If you are interested in getting the vaccine outside of Kelsey-Seybold Clinic, you can check the Texas COVID Vaccine Availability website.
What Members Need to Know
Take Precautions During the Public Emergency
Beware of scammers who are offering COVID-19 screening tests to Medicare patients in exchange for personal details via social media, telemarketing calls, and even door to door. Don't give your personal or medical information to anyone. If you do need COVID-19 screening, please contact your Kelsey-Seybold provider.
Beware of a reported phishing scam related to COVID-19 that involves a supposed health plan reaching out to Medicare members via email to thank them for enrolling in coronavirus coverage. The email includes a link for the member to make a payment for coverage. This is a fraud. There's no such thing as coronavirus coverage and you should never submit your payment information to an unknown source.
If you suspect COVID-19 fraud, contact the National Center for Disaster Fraud Hotline at 866-720-5721 or disaster@leo.gov.
Virtual Addiction Counseling Resources
For those dealing with addiction, there are virtual resources available if in-person meetings aren't available due to social distancing.
Alcoholics Anonymous:
onlinegroupaa.org
aaonlinemeeting.net
smartrecovery.org
Narcotics Anonymous:
virtual-na.org
na.org/meetingsearch
Other Resources:
sobergrid.com
intherooms.com
unityrecover.zoom.us
weconnectrecover.com
Get up-to-date information on Kelsey-Seybold Clinic's COVID-19 response, such as virtual visits, safety measures, and resources.