Conquering the Holiday Blues
For most people, the holiday season is a time for celebration, parties and gatherings among family and friends. But for many others, it is the most emotionally challenging time of the year. Stress and anxiety can build throughout November and December, causing even those who typically are content most of the year to experience isolation, sadness and a lack of fulfillment. This is often referred to as the "holiday blues."
According to Kelsey-Seybold's Chief of Occupational Medicine Patrick Carter, M.D., M.B.A., F.A.A.F.P., the leading causes for suffering depression, or feeling "blue," may include fatigue from increased holiday activity, financial worries, and family tensions.
Dr. Carter notes that setting unrealistic expectations for oneself increases the likelihood of becoming depressed. People typically hold on to what they remember as the "ideal" holiday from past years and then become sad when they can't reproduce it. There are also expectations around the holidays that everything must be "perfect," however, perfection is almost impossible to achieve.
To reduce heightened expectations, Dr. Carter says people should try to be honest with themselves about what they can and cannot do during the season. He urges everyone to set realistic goals for the holidays, pace themselves and get enough rest so they don't feel run down.
Here are Dr. Carter's suggestions for managing the factors that may cause stress, sadness or anxiety this holiday season: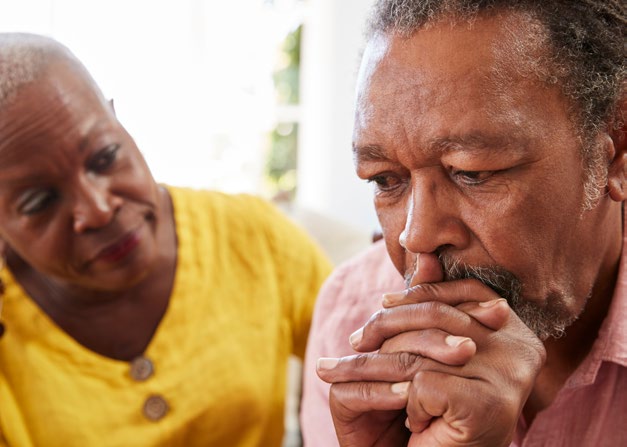 Money issues
Rather than running up credit card debt over the holidays, consider cutting your gift list to the bare minimum and setting a realistic spending cap. Family members will understand.
Memories of a deceased loved one
This can be especially saddening if these are the first holidays without your special someone. Remind yourself that dying is a natural part of life. Try to spend time with friends and family who understand and share your loss.
Strained family dynamics
In today's world with high divorce rates and fragmented families, stress is commonly experienced as family members quarrel over sharing holiday time with the children following a divorce. Try creating new family traditions with new memories. These don't have to be expensive or elaborate.
Don't get overwhelmed
Don't let the pressures from shopping, coordinating social functions and negotiating family issues get you down.
Delegate
Don't try to do it all by yourself. Break down tasks and dole them out to friends and family so they become more manageable.
Spend some time alone
Some people love the energy and exuberance of holiday parties and activities. For others, it's exhausting. If you find yourself getting a little anxious, take a breather. Relax and recharge your batteries.
Let go of the past
Don't be disappointed if your holidays are different than they used to be. Life brings changes. Don't dwell on the "good old days." Embrace the present as well as the future. Chances are, you've got some "good old days" that are still in the making – don't miss them by constantly looking back.
Avoid drinking too much alcohol
It's easy to overindulge around the holidays, but excessive drinking can make you feel more depressed. Remember that driving under the influence is dangerous and illegal.
Don't hesitate to seek professional counseling
If, despite your best efforts to remain upbeat, you find yourself feeling down for a sustained period of time, get professional counseling. True clinical depression is serious. There are treatment options that could make a big difference in your outlook.
---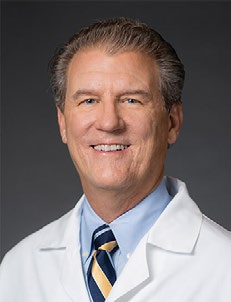 Patrick Carter, MD, MBA, FAAFP
Dr. Patrick Carter is Medical Director for Care Coordination and Quality Improvement and Chief of Occupational Medicine at Kelsey-Seybold Clinic.
In 2002 and 2003, Dr. Carter was the recipient of the Leonard D. Moise Teaching Award from the Family Medicine Residency Program at Baylor College of Medicine. In 2009, Dr. Carter was named Harris County Family Physician of the Year by the Harris County Academy of Family Physicians.