KelseyCare Advantage is excited to announce the addition of Optum HouseCalls, a new health and wellness benefit offered to you at no additional cost.
Although you see your doctor yearly during your Annual Wellness Visit, most of what happens with our health happens outside of the doctor's office. HouseCalls is a new program providing you with one visit per year by a clinician in your home. Even though you may feel healthy, having a mid-year check-in with a clinician helps identify and address health concerns that may pop up between your doctor visits, helping you stay in good health. From our healthiest of patients to those managing multiple chronic conditions, HouseCalls is designed for all our patients, no matter health status.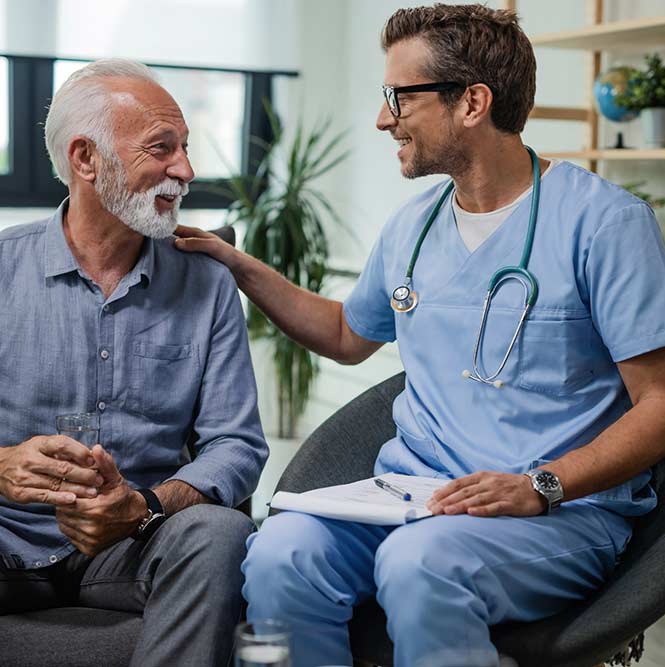 There is no travel. There are no waiting rooms. A clinician will visit you in your home and develop a health plan tailored to your individual needs. Your HouseCall visit is quick to schedule and easy to complete.
During your HouseCall visit, you can expect to:
Review current medications
Get answers to questions on managing health conditions
Receive education, prevention tips, care and resource care
Get referrals to other health services
Receive a post-visit health checklist
At the end of your visit, you will receive a post-visit health checklist. It is important to remember that your HouseCalls visit should not replace your normal doctor's appointments. HouseCalls works to support your physician by reinforcing education given to you during your regular visits. Once your visit is complete HouseCalls will send a post-visit summary to your doctor for their review. At your next appointment, you and your doctor can discuss any concerns found during your HouseCalls visit. Health is a lifelong pursuit and your providers are part of your journey. Talk to them about your health goals.