Conozca a la nueva proveedora

de Kelsey-Seybold Clinic
---
Kelsey-Seybold Clinic está incorporando nuevos médicos para satisfacer las necesidades de nuestros pacientes. Queremos presentarles a la Dra. Elizabeth Maccato que se incorporó en enero al servicio de Medicina Interna de Fort Bend.
Nacida en Houston, la Dra. Elizabeth Maccato estudió en la University of St. Thomas, donde obtuvo su licenciatura en Biología en 2015. Se graduó con honores y estuvo en la lista del decano durante ocho semestres.
En 2019, finalizó sus estudios de Medicina en The University of Texas Medical Branch en Galveston. Posteriormente, en 2022, se trasladó a Las Vegas para completar su residencia en Medicina Interna en la Kirk Kerkorian School of Medicine de la University of Nevada, Las Vegas.
La Dra. Maccato trata a pacientes adultos de 18 años o más con afecciones médicas agudas y crónicas, y está muy interesada en la atención médica de la comunidad LGBTQ+.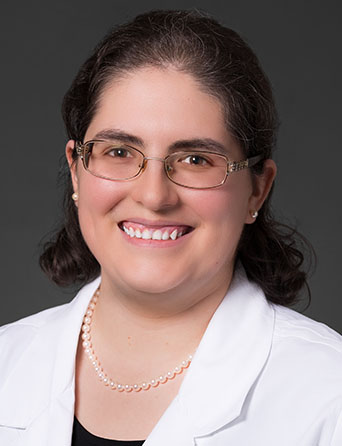 Dr. Elizabeth Maccato | Medicina Interna | Kelsey-Seybold Fort Bend Clinic