Get Peace of Mind by Screening for Colorectal Cancer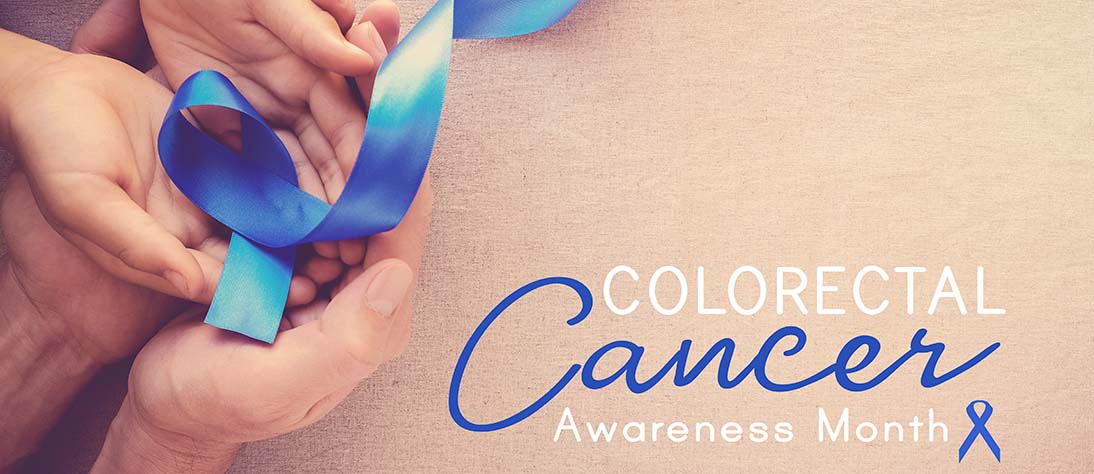 March Is Colorectal Cancer Awareness Month
Colorectal cancer often doesn't cause symptoms until it is advanced, and recent data shows the number of new cases of colorectal cancer is increasing in younger populations. That is why the American Cancer Society recommends regular colorectal cancer screening for people at average risk starting at age 45. Those who are in good health and with a life expectancy of more than 10 years should continue regular colorectal cancer screening through age 75.
Those with a family history of the disease or who have certain other risk factors should talk with their doctor about beginning screening at a younger age. Several different tests can be used to screen for colorectal cancer. Speak to your Kelsey-Seybold doctor to find out which tests might be right for you.
Many of the symptoms of colorectal cancer can actually be caused by something that isn't cancer, such as infection, hemorrhoids, irritable bowel syndrome, or inflammatory bowel disease.
In most cases, people who have these symptoms do not have cancer. Call your Kelsey-Seybold doctor if you experience:
Change in bowel habits, such as diarrhea, constipation, or narrowing of the stool, that lasts for more than a few days;
A feeling that you need to have a bowel movement that is not relieved by doing so;
Rectal bleeding;
Dark stools, or blood in the stool;
Cramping or abdominal (belly) pain;
Weakness and fatigue;
Unintended weight loss.
If colorectal cancer is the cause, symptoms often appear only after the cancer has grown or spread. That's why it is best to be tested before developing symptoms. Colorectal cancer found through screening is usually easier to treat. Screening can even prevent some colorectal cancers by finding and removing pre-cancerous growths called polyps.
When colorectal cancer is found early, the five-year relative survival rate is 90%. This means nine out of 10 people with early-stage cancer survive at least 5 years. But if the cancer has had a chance to spread outside the colon or rectum, survival rates are lower.
If you are diagnosed with colorectal cancer, treatment depends on how early it is found, but may include surgery, radiation, chemotherapy, and targeted therapies. It is important for you to be able to talk frankly and openly with your doctor, and to ask questions if you don't understand something.
Several test options are available for colorectal cancer screening:
Stool-Based Tests:
Highly sensitive fecal immunochemical test (FIT) every year
Highly sensitive guaiac-based fecal occult blood test (gFOBT) every year
Multi-targeted stool DNA test (mt-sDNA) every 3 years
Visual (Structural) Exams Of The Colon And Rectum:
Colonoscopy every 10 years
CT colonography (virtual colonoscopy) every 5 years
Flexible sigmoidoscopy (FSIG) every 5 years
There are differences between these tests to consider, but the most important thing is to get screened, no matter which test you choose. Talk to your health care provider about which tests might be good options for you.