Make The Most of Your Plan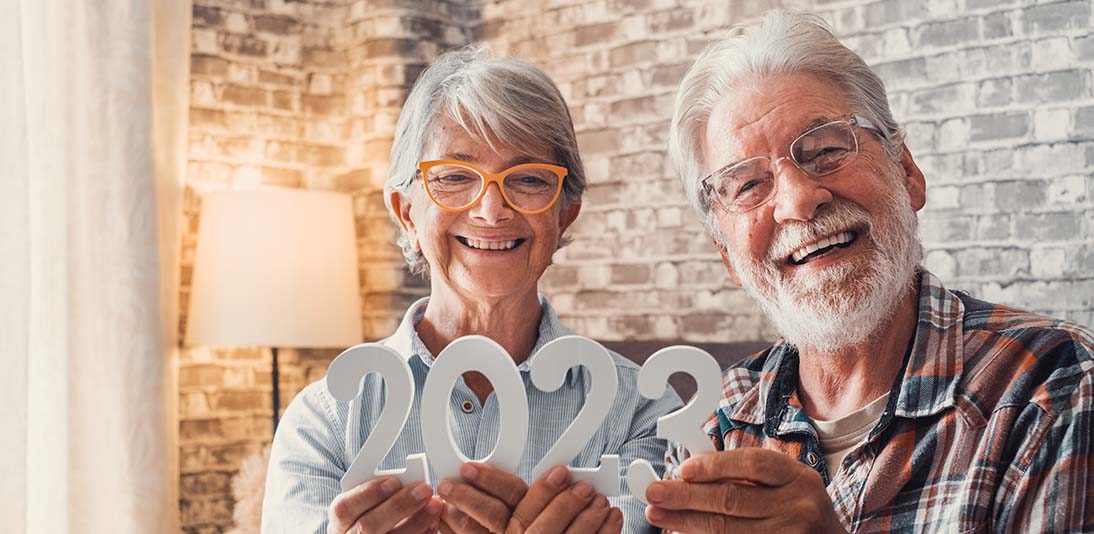 Welcome to 2023 with KelseyCare Advantage! If you're a new member, these tips will help you get started using your plan and all it has to offer. (Even seasoned members will find some helpful reminders about what's covered and how to save money!) Rest assured that your plan has you covered from head to toe, with lower out-of-pocket costs and plenty of savings built in.
Now is the perfect time to create health-related new year resolutions you will want to keep throughout the year.
First, set up your Annual Wellness Visit. If you're brand-new to Medicare, your first well check is called a Welcome to Medicare Exam. There is no extra cost for a Welcome to Medicare Exam or Annual Wellness Visit. This exam is different from other doctor visits and should not be confused with a routine physical. Instead, your doctor will check your vitals, ask you questions about your current and past health, and together you'll make a plan for your health in the year ahead. Remember, if your doctor orders any tests or screenings you may have a copay or coinsurance. Your Evidence of Coverage shows these costs.
Your plan includes access to the Kelsey-Seybold Clinic's multi-specialty physician group, conveniently located across the Greater Houston area. You can choose your primary care doctor by visiting the Find a Doctor page of our website. You'll find the Kelsey-Seybold Clinics, Kelsey Pharmacy, and KelseyCare Advantage all work together to put you and your health needs first.
After scheduling your Annual Wellness Visit, make sure you set up appointments to get your eyes and ears checked, and teeth cleaned! Putting these appointments on the calendar at the start of the year helps you get the most from your plan. Preventive care also helps find any problems earlier when they may be easier to treat. You can easily locate in-network vision, hearing, and dental providers on the same Find a Doctor webpage you visited when choosing a primary care doctor.
Your OTC Benefit Keeps More Money in Your Pocket
Your over-the-counter (OTC) benefit can help you save money every quarter. Watch for your OTC benefit card in the mail. You can use this card to purchase commonly used items such as first aid supplies, vitamins, pain relievers, cold and cough medications, allergy medications, and so much more. You will also receive a paper OTC catalog in the mail, making it easy to see what you can order online or over the phone. Unused dollars do not roll over so be sure to use your full allowance each quarter. Find your approved wellness supplies by shopping at participating retail locations. You can also order online, by phone, or by mail. Visit kcaotc.com to check your balance at any time.
With so much that KelseyCare Advantage offers, sometimes it is easy to overlook resources that bring value to your plan. The better you understand your plan the more confident you'll feel using it. If you have questions, you can call our friendly OTC services team for expert help at 1-800-688-2719.