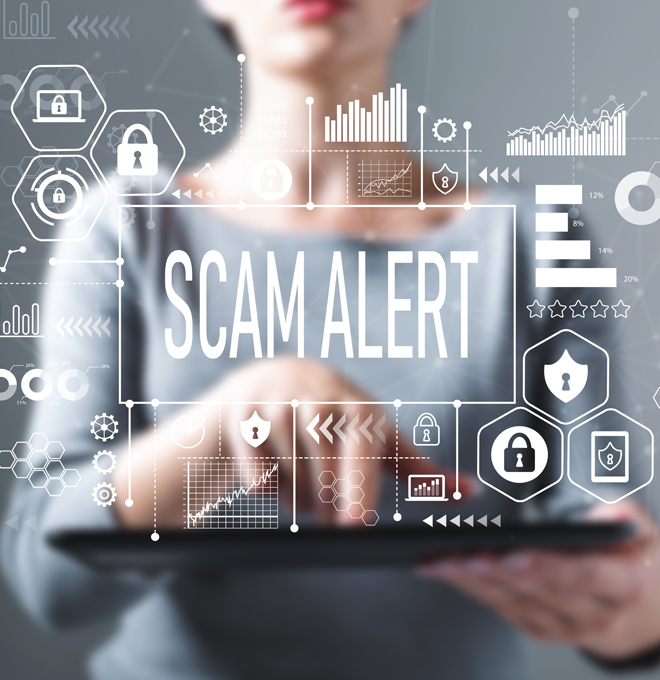 Fraud Alert: COVID-19 Survey Scams
The U.S. Department of Health and Human Services Office of Inspector General is alerting the public about fraud schemes related to the novel coronavirus (COVID-19). Scammers are using telemarketing calls, text messages, social media platforms, and door-to-door visits to perpetrate COVID-19-related scams.
PROTECT YOURSELF
Be cautious of COVID-19 survey scams. Do not give your personal, medical, or financial information to anyone claiming to offer money or gifts in exchange for your participation in a COVID-19 vaccine survey.
Offers to purchase COVID-19 vaccination cards are scams. Valid proof of COVID-19 vaccination can only be provided to individuals by legitimate providers administering vaccines.
Photos of COVID-19 vaccination cards should not be shared on social media. Posting content that includes your date of birth, health care details or other personally identifiable information can be used to steal your identity.
Be aware of scammers pretending to be COVID-19 contact tracers. Legitimate contact tracers will never ask for your Medicare number, financial information, or attempt to set up a COVID-19 test for you and collect payment information for the test.
If you suspect COVID-19 health care fraud, report it immediately by calling
800-HHS-TIPS
(800-447-8477) or call the KelseyCare Advantage fraud hotline at
713-442-9595
.
For more information visit: https://oig.hhs.gov/fraud/ consumer-alerts/fraud-alert-covid-19-scams/