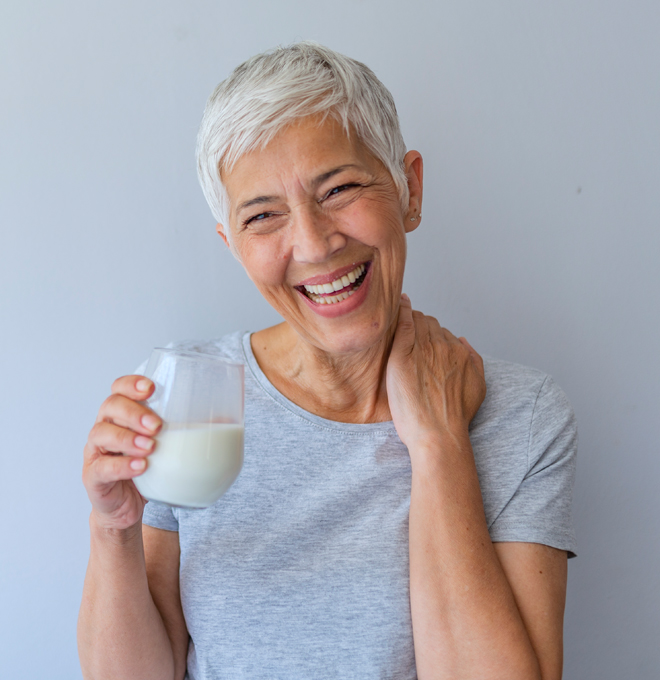 Menopause Symptoms Can Affect Women in Their 70s and 80s
Most women in the U.S. typically experience menopause between the ages of 45 and 55. Often referred to as "the change of life," menopause is when the menstrual cycle ends as the body produces less of the hormones estrogen and progesterone. However, a Mayo Clinic study found that many women experience hot flashes, night sweats, insomnia, mood changes and other menopause symptoms beyond mid-life and into their 60s, 70s and even their 80s.
The study involved roughly 5,000 women, a majority of whom said they had menopause related symptoms long after what is considered the natural menopause window. Researchers found that women 60 and older who reported moderate to severe hot flashes were likely to be married or in a committed relationship, they were also less likely to self-report their health as "excellent."
Caffeine appears to increase the chances of menopausal symptoms in women over 70. In addition, the study found that women who used hormone replacement therapy were less likely to report moderate or severe hot flashes, which did not come as a surprise to researchers.
It is recommended that women in their 60s, 70s and 80s who continue to experience menopause symptoms talk to their doctors to put together a treatment plan that provides relief and improves their quality of life.
In most cases, medical experts find that if individuals maintain an active lifestyle that includes regular exercise, it can help alleviate hot flashes and other menopause symptoms and also contribute to better emotional health and mood. Dr. Kathy Sander, MD FACOG practices Obstetrics & Gynecology at multiple Kelsey-Seybold locations where she engages with patients and believes that "understanding and best controlling menopausal symptoms are an important part of any plan to grow old gracefully."