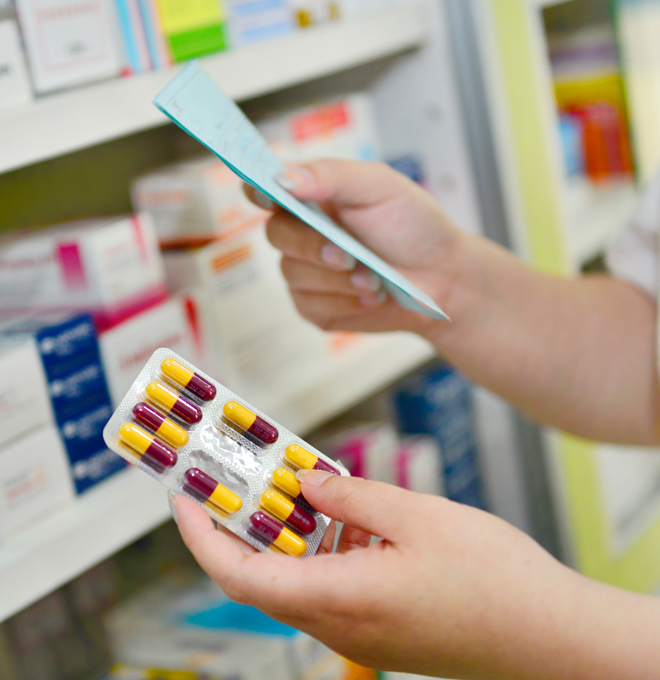 Over-the-Counter Benefit
We know that having an over-the-counter (OTC) benefit is important to you! That's why we provide a $25 quarterly allowance that can be used towards the purchase of approved OTC products.
These OTC products include allergy relief, cough and cold medicine, antacids, pain relievers, vitamins, first aid products, and more.
HOW TO RECEIVE YOUR OTC PRODUCTS
First, to review the OTC catalog for the list of approved products, visit our website at KelseyCareAdvantage.com and click on:
Already a Member
Plan Documents
Over-the-Counter Catalog
IN-STORE PURCHASE
The approved items in the OTC catalog are available for purchase at all Kelsey Pharmacies in Houston and the greater Houston area.
MAIL DELIVERY
You can also receive your OTC items through the mail. If you call a Kelsey Pharmacy by 4 p.m. Monday – Friday, we will mail your order the following business day. Ordered products are shipped by standard mail and are typically delivered in 7 - 10 business days.
IN-STORE PICK UP
If you call a Kelsey Pharmacy by 4 p.m. Monday - Friday, then your order can be picked up after 1 p.m. the following business day.
ANY QUESTIONS?
Your $25 quarterly allowance includes sales tax as applicable and does not roll-over to the next quarter or year. If the total cost of your order is higher than your allowance, then you will be responsible for paying the difference out-of-pocket.
If you have any questions contact KelseyCare Advantage Members Services from 8 a.m. - 5 p.m., Monday – Friday, at 713-442-9452 or toll-free at 1-866-534-0577. TTY users can call 711. Member Services will be more than happy to answer any questions that you may have about your OTC benefit.