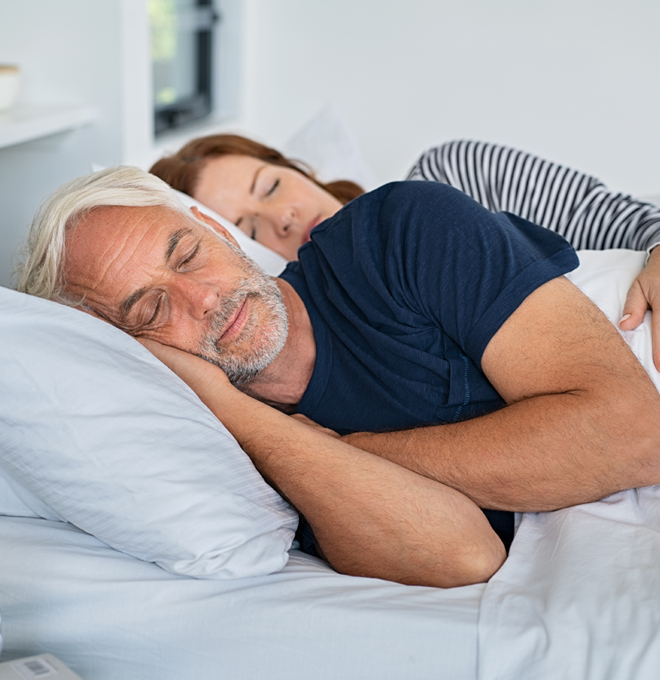 Tips for a Good Night's Sleep
Everyone wants it … a good night's sleep. The question is how do you get it? In fact, sleep deprivation has been shown to put you at risk for conditions such as daytime drowsiness, weight gain, heart disease and stroke.
Here are some Kelsey Seybold Clinic recommendations to help you unwind after a long day and get your mind and body ready for bed.
SET A SCHEDULE
This means wake up and go to bed at the same time everyday as your body loves a regular sleep schedule.
DRESS FOR SUCCESS
Wear something cool and comfortable as body temperature does rise during the night.
UPGRADE YOUR MATTRESS
Evaluate your mattress and consider that it might be time for a new one. With so many mattress options, take your time to find the one that feels right for your body and offers the support that you need.
DON'T GET BUZZED
In order to get a quality night's sleep, it's best to avoid caffeine and alcohol four to six hours before bedtime.
WATCH WHAT YOU EAT
Pay special attention to what you eat for dinner and try to avoid things that may cause heartburn or indigestion. You also don't want to go to bed hungry, as that can make it hard to fall and stay asleep. So, consider a small, heart healthy snack before bed that's high in protein such as a serving of nuts or yogurt.
DETOX YOUR BEDROOM
Give your bedroom a small make-over by removing the TV, which for many can be a distraction from falling asleep. Make sure your blinds are effectively keeping out the light and remove anything from your room that might be disturbing you with light or sound. You might consider getting a white noise machine (to drown out distracting noises or using a white-noise app on your phone). Make sure you turn down your thermostat to a comfortable temperature as cooler temps produce a better sleeping environment for the body.
Finally, if you continue to have problems sleeping make sure you talk to your Kelsey-Seybold Clinic physician. They can help you figure out the next steps which may include a visit to our state-of-the art Sleep Center for further evaluation. Here's to a good night's sleep!