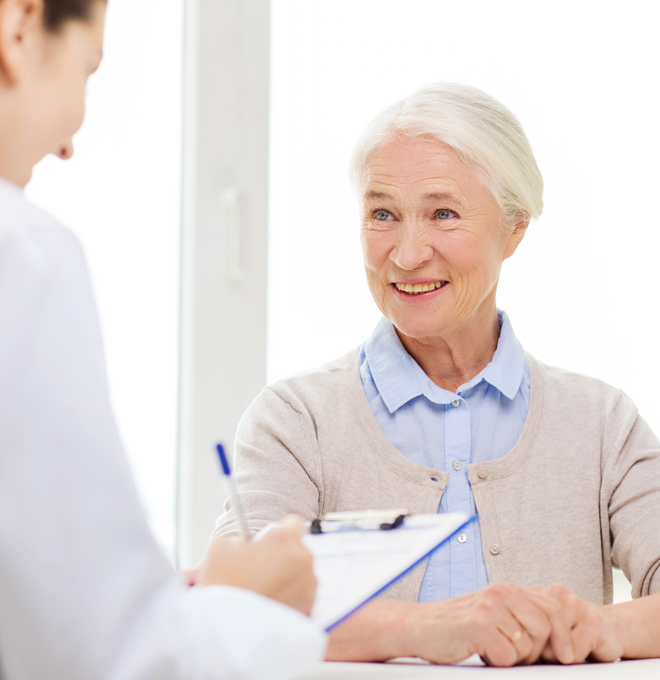 Help During the Donut Stage, and More
For many seniors, the Stage 3 Coverage Gap or the "donut hole" is the stage of most concern, because it means paying more out-of-pocket. However, there are a few things to keep in mind that may help you through this stage.
KelseyCare Advantage shares the cost of your medications by providing coverage of all Tier 1 and Tier 2 generic drugs during the coverage gap or donut hole. Consult with your prescribers to ensure that you are using a preferred or non-preferred generic product when possible.

You pay $30 - $35 for a 30-day supply of select insulins during the coverage gap or donut hole. Please refer to KelseyCare Advantage's Formulary for further information about tier placement and cost sharing for select insulins.

The Medicare Coverage Gap Discount Program provides manufacturer discounts on brand name drugs to Part D enrollees who have reached the coverage gap and are not already receiving "Extra Help." A 70% discount on the negotiated price (excluding the dispensing fee and vaccine administration fee, if any) is available for those brand name drugs from manufacturers that have agreed to pay the discount. The plan pays an additional 5% and you pay the remaining 25% for your brand drugs.

You also receive some coverage for generic drugs on Tier 5. The plan pays 75% of the negotiated price for generic drugs and you pay the remaining 25% of the price.
If you have a Low Income Subsidy, it's important to note that your coverage levels may be different. Please consult your Evidence of Coverage, or call Member Services for more information.
If you have questions or concerns, please call Member Services, available daily from 8 a.m.-5 p.m., at 713-442- CARE (2273) or 1-866-535-8343. TTY/TDD users can call 711.
Real Time Benefits Tool
Kelsey-Seybold Clinic is proud to provide our members with the highest quality of care. This includes getting you the most cost-effective medications as soon as possible. This is why Kelsey-Seybold Clinics now uses an electronic real-time benefit tool (RTBT).
This tool helps your doctors connect directly with your health insurance data to communicate accurate medication coverage information in real time. This allows for better discussion with your doctor about any questions or concerns with prescription price or insurance coverage during your office visit with your doctor. This tool can inform doctors of what medications are covered under your insurance, inform them of any utilization requirements, such as a prior authorization or quantity limit, and give rough estimates of your copay. In turn, this also limits any issues receiving your medication at the pharmacy and back and forth communication with your doctor after the visit.
Overall, with this new technology, your doctors will be better suited to provide you with great healthcare. By removing the ambiguity of prescribing new medications, we will be able to get you the most cost effective medication faster. This tool only works with your help. Always bring your most updated insurance information to your doctors' visits to keep our information up to date. All Kelsey-Seybold doctors have this tool available to them, and some outside doctors may have this feature as well. We encourage you to engage with all of your doctors about this tool and how it can best serve you.