Setting a Holiday Gift Giving Budget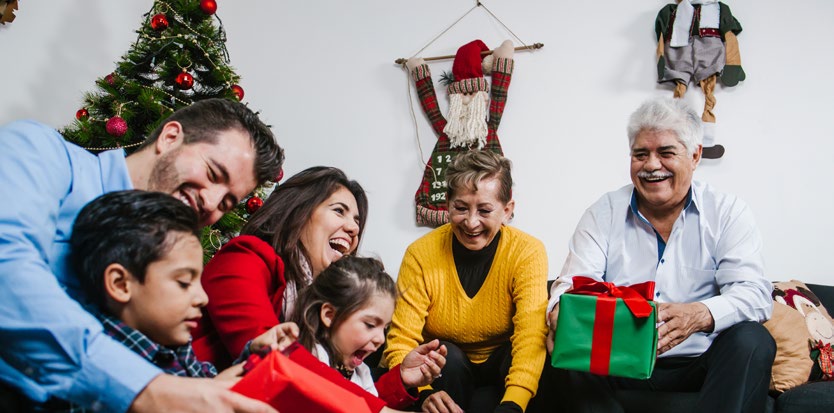 The holidays are right around the corner, and it's easy to get in over-your-head financially during this season of giving. To help avoid that from occurring, here are some tips to help you set a gift giving budget!
First, create a budget for the gifts that you want to give. There are several ways to do this.
Set aside a percentage of your budget to go towards gift giving. It's easiest to start this early in the year and depending on your annual income, experts recommend anywhere between 1% - 5% to be saved for gift giving.
Another method is to determine how much you want to spend per person and add that up for your budget.
Or, you can create categories for family, friends, neighbors, service providers, etc. Set a dollar amount for each category, then divide by the number of people in each category. This will give you a budget amount for each person.
To help your budget stay on track:
Consider setting up a separate gift giving bank account so that you know that all of the money in that account is for that purpose.
Take advantage of sales and buy gifts early if possible.
If you need to bring in some extra income, consider taking on holiday work, babysitting, or dog sitting.
Instead of buying gifts for some people who may be on your list, consider making something for them, or giving them a holiday card with some homemade treats.
Look for meaningful gifts that may not cost a lot of money, such as a book from someone's favorite author, a gift certificate to their favorite restaurant or that can be used towards something they really want. You might even ask other family or friends to go in with you towards a gift for someone special.
Remember, it doesn't matter how much or how little a gift costs. What matters is that it comes from the heart! If you plan on giving gifts this holiday season, then make it as stress-free as possible by setting a budget and sticking to it!