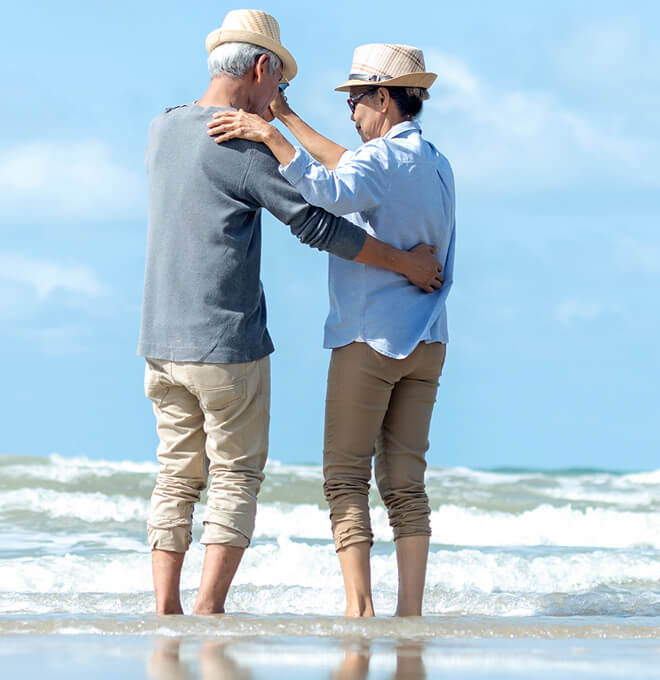 Explore Our Plans
Compare Our Medicare Advantage Plans
Through KelseyCare Advantage, you can choose from one of our Medicare Advantage plans that give you open access to Kelsey-Seybold Clinic's premier multispecialty physician group and referrals to other contracted providers who work closely with your Kelsey-Seybold physician. Plus, you get the peace of mind of knowing you're covered for your current health needs and unexpected future medical expenses. All plans provide Original (also called Traditional) Medicare Parts A and B coverage, in addition to other benefits.
KelseyCare Advantage Plans
Monthly
Premium
Includes Drug
Coverage
Houston Area*
Surrounding
Houston Areas**
Rx
$0
Rx+Choice
$77
Essential
$0
Essential+Choice
$0
Essential Select
$0
Rx Select
$15
* Houston Area includes Harris, Brazoria, Fort Bend, Montgomery, Galveston (excluding the island) counties.
** Surrounding Houston Areas includes Liberty, San Jacinto, Waller, Walker, Austin, Wharton, Chambers, and Grimes counties.
Optional Supplemental Dental Coverage
KelseyCare Advantage also offers optional supplemental dental coverage that provides additional benefits not included in our plans.
Always at Your Service
Call KelseyCare Advantage at 713-442-JOIN (5646) from 8 a.m. to 8 p.m., seven days a week.

We'll help you evaluate your options and find a solution that meets your needs.