KelseyCare Advantage
Plan Features
Platinum (HMO)

Gold Freedom (HMO-POS)
Traditional Medicare


(Original Medicare)

Monthly Premium

$0

$0

You must combine separate plans together for comprehensive coverage.
Comprehensive Medical
and Drug Coverage
Preventive and Comprehensive Dental (Included with $2,000 allowance)
Only with supplemental coverage
Over-the-Counter (OTC) Allowance
Vision and Hearing Coverage
Worldwide Emergency Care
Unlimited Transportation to and from Medical Appointments
Free SilverSneakers Gym Membership
Virtual Health
Limited
MyKelseyOnline Patient Portal
Access to the Kelsey-Seybold Network of Providers
Access to Out-of-Network providers without referral
Limited
Local Customer Service Assistance
Capped Annual Out-of-Pocket Expenses
Provides More Benefits than Traditional Medicare
COVID-19 Care Coverage
Limited
Local experts and compassionate care
With KelseyCare Advantage plans, you'll have the peace of mind that comes from keeping the doctor you know and trust. Thousands of Houston-area seniors enjoy knowing they can choose any of Kelsey-Seybold's premier multispecialty physicians or ANY provider, in or out of network.

Sign up today!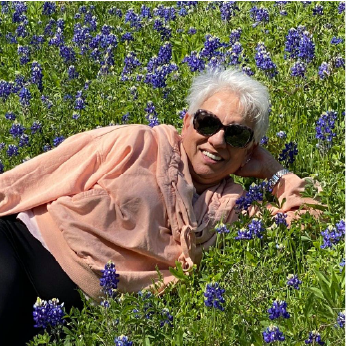 My KelseyCare Advantage plan is perfect for my active lifestyle. There's no mystery or confusion. When I have a question, I call a concierge who quickly finds the answer. It means I have more time and lots less to worry about."
Sandra N., 68

KelseyCare Advantage
Peace of mind comes from having not only more coverage, but also quality coverage at an affordable cost. We offer enrollment year-round, let us help you find the plan you need.
8:00 AM - 8:00 PM CST
7 Days/Week | Monday - Friday
April 1 - September 30
Disclaimers:
*No deductible for Tier 1 and 2 generic prescription drugs only.
Ranked as the Best Medicare Advantage Plan in Texas by USNews.
KelseyCare Advantage is an HMO with a Medicare contract. Enrollment in KelseyCare Advantage depends on contract renewal. Every year, Medicare evaluates plans based on a 5-star rating system. If you are enrolling for the first time at age 65, your effective date will be your birthday month. SilverSneakers is a registered trademark of Tivity Health, Inc.