Transport Workers Union – Health & Welfare Trust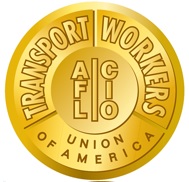 Welcome to KelseyCare Advantage's TWU web portal—a web page dedicated exclusively to Transport Workers Union – Health & Welfare Trust Medicare-eligible retirees enrolled in KelseyCare Advantage. It is a privilege to bring you high-quality, affordable healthcare and we look forward to providing you with excellent customer service for years to come.
Click on the links below to access important benefit documents.
SilverSneakers®
KelseyCare Advantage members now have access to SilverSneakers®! Enrollment is automatic once your KelseyCare Advantage membership becomes effective. You'll have FREE access to fitness centers all over Houston who participate in SilverSneakers®.
To find a fitness center near you, go to www.silversneakers.com then click on "Locations." They make it easy to find a location close to you. If you would like us to help you, call us at 713-442-CARE (2273) and we can assist you.
Newsletters
See if your drug is covered
2023 TWU Preferred Rx Formulary
Copayments for Prescription Drugs
Your pharmacies with preferred cost-sharing include Kelsey Pharmacy, H-E-B and all CVS pharmacies. If you fill your prescription at these pharmacies, you may pay lower cost sharing than at other pharmacies.
Preferred Pharmacy
Tier
30-Day Supply
90-Day Supply
1
$10
$0
2
$20
$40
3
$20
$40
4
$40
$80
5
25%
*N/A
Network Pharmacy (Non-Preferred)
Tier
30-Day Supply
90-Day Supply
1
$15
$0
2
$25
$50
3
$25
$50
4
$50
$100
5
25%
*N/A
*A long-term supply is not available for drugs in Tier 5.
Have questions about KelseyCare Advantage?
Call our Member Services Team at 713-442-2273 or toll-free at 1-866-535-8343, 8 a.m. to 5 p.m., Monday through Friday.
Provider Directory Request
If you would like a Provider Directory mailed to you here are your options:
Always at Your Service
8 a.m.– 8 p.m. | 7 days a week | From October 1 to March 31
8 a.m.– 8 p.m. | Monday – Friday | From April 1 to September 30