Health & Welfare Trust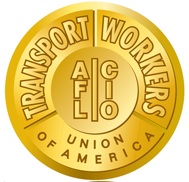 Welcome to KelseyCare Advantage's TWU web portal—a web page dedicated exclusively to Transport Workers Union – Health & Welfare Trust Medicare-eligible retirees enrolled in KelseyCare Advantage. It is a privilege to bring you high-quality, affordable healthcare and we look forward to providing you with excellent customer service for years to come.
Click on the links below to access important benefit documents.
Enjoy your favorite wellness activities with One Pass™
Everyone needs exercise to help maintain a healthy lifestyle. How you exercise is an individual choice. Maybe you like to swim laps in the sunshine, take teamwork to a new level with group exercise classes, or show off your workout moves in your own living room. Whichever way you choose to stretch and sweat; One Pass has the right option for you.
KelseyCare Advantage includes One Pass at no additional cost.
Keep moving, connect with others, and boost your wellness at the time and place you prefer. Your fitness benefit includes:
One Pass Live: Join full-length, live classes and workshops on the One Pass website. Throughout the day, expert-led classes and activities are available.
One Pass On-Demand: With more than 200 online workout videos and information about nutrition and fitness challenges, One Pass On-Demand is a great resource to use at any time of day or night.
One Pass Mobile App: Using an easy app, One Pass will help you find workout programs for different skill levels and send notifications to help you stay on track.
Memberships to Thousands of Participating Locations: One Pass has the largest fitness network in the industry, which means there's no shortage of places you can go to for a workout, pickleball match, pick-up basketball game, or group exercise. With nearly 600 fitness centers in the Greater Houston area, it's easy to find your favorite workout at your local YMCA, LA Fitness, and Lifetime locations, or choose a specialized experience at Pure Barre, Orange Theory, Club Pilates, and more.
Cognitive Programs and Meal Delivery: Ensure total well-being with specialized cognitive programs, social programs, and no-hassle meal delivery.

Stay Connected with Your Community
One of the best perks of One Pass is the ability to stay connected. Whether you're making online friends in a live class or exploring a yoga class at your local gym, One Pass allows you to work out and build connections with community events.
The One Pass program varies by plan/area and includes a standard fitness membership. Access to the gym and fitness location network may vary by location and plan.

Joining One Pass is Easy
KelseyCare Advantage members will receive additional information on how to sign up for One Pass before January 1, 2024.
See if your drug is covered
2024 TWU Preferred Rx Formulary
2023 TWU Preferred Rx Formulary
Copayments for Prescription Drugs
Your pharmacies with preferred cost-sharing include Kelsey Pharmacy, H-E-B and all CVS pharmacies. If you fill your prescription at these pharmacies, you may pay lower cost sharing than at other pharmacies.
Preferred Pharmacy
Tier
30-Day Supply
90-Day Supply
1
$10
$0
2
$20
$40
3
$20
$40
4
$40
$80
5
25%
*N/A
Network Pharmacy (Non-Preferred)
Tier
30-Day Supply
90-Day Supply
1
$15
$0
2
$25
$50
3
$25
$50
4
$50
$100
5
25%
*N/A
*A long-term supply is not available for drugs in Tier 5.
Have questions about KelseyCare Advantage?
Call our Member Services Team at 713-442-2273 or toll-free at 1-866-535-8343, 8 a.m. to 5 p.m., Monday through Friday.
Provider Directory Request
If you would like a Provider Directory mailed to you here are your options:
Need Answers?
Call our Concierge team at 713-442-CARE (2273) or toll-free at 1-866-535-8343 (TTY: 711)
From October 1 to March 31
8 a.m. - 8 p.m.
7 days a week
From April 1 to September 30
8 a.m. - 8 p.m.
Monday - Friday